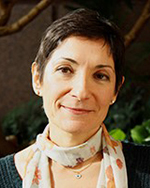 Program Director
Director – Division of Interdisciplinary Training
2021 Awardees Announced!
Click here to read about the winning projects
Overview
The National Institute of Biomedical Imaging and Bioengineering (NIBIB) and VentureWell are challenging undergraduate student teams to develop technology solutions to unmet needs in any area of healthcare. Three NIH partners, NIH Office of AIDS Research, the National Institute of Minority and Health Disparities, and the National Cancer Institute are providing a prize each for 1.) technologies for HIV/AIDS prevention and/or care, 2.) technologies for underrepresented populations and/or for low-resource settings, and 3.) technologies for cancer prevention, diagnosis and treatment prize. 
Important Dates
Submission Deadline: January 4, 2021 to June 1, 2021, 11:59 PM EDT
Judging Period: June 8, 2021 to August 20, 2021
Winners Announced:  August 25, 2021
Award Ceremony: October 2021, Biomedical Engineering Society Conference, Orlando, Florida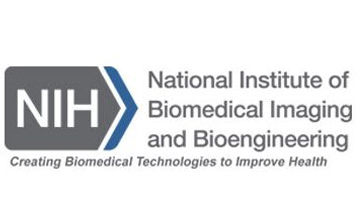 NIBIB-sponsored prizes
The Steven H. Krosnick Prize: $20,000
Second prize: $15,000
Third prize: $10,000
HIV/AIDS Prize: $15,000
(with funds from the NIH Office of AIDS Research)
Healthcare Technologies for Low-Resource Settings: $15,000
(with funds from the National Institute of Minority and Health Disparities)
New! Technologies for Cancer Prevention, Diagnosis and Treatment Prize: $15,000
(with funds from the National Cancer Institute)
5 Honorable Mentions will receive $1,000 each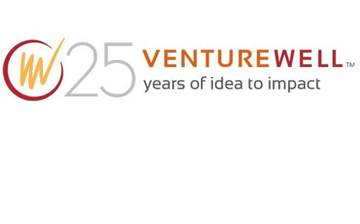 VentureWell-sponsored prizes
Venture prize: $15,000
Design Excellence prize: $5,000
Important Announcements
Rules for DEBUT 2021 Announced
DEBUT is a team challenge. Projects must be submitted by Student Teams of at least three students. At least one student on the team must be from a biomedical engineering or bioengineering department (i.e. majoring in biomedical engineering or bioengineering), but interdisciplinary teams including students from other fields are welcome and encouraged. 
All team members must be undergraduate students enrolled full-time in an undergraduate curriculum during at least one full semester (or quarter if the institution is on a quarter system) of the 2020-2021 academic year.
Each Student Team may submit only one entry into this Challenge through the Team Captain. The Team Captain will register here and follow the links and instructions to certify that the entry meets all the Challenge rules and submit the Student Team's entry on behalf of the Student Team. At this time, teams will have the option to indicate that they wish to have their entries also considered for prizes sponsored by VentureWell. 
See the DEBUT Participation Rules and Guidelines for details. 
Rule Changes Due to COVID-19 Pandemic
In light of the social distancing measures that continue to restrict access to labs and workshops, we are maintaining the modified criteria from 2020 to acknowledge teams that had excellent ideas for healthcare innovations but could not build and/or test/debug a prototype. We also want to reward teams who were able to achieve a working prototype. As in DEBUT 2020, each team will receive an ideation and a prototype score. The ideation score will be based on the significance, impact, and innovative design criteria weighed equally. The prototype score will be based on the significance, impact, innovative design criteria, and working prototype criteria, weighed equally. The team's final score will be the higher of the two. Prizes will be selected based on the final scores.
Teams that could not achieve a prototype can indicate so in their write-up and focus their video on the presentation of the problem addressed and the conceptual design developed to address it.
DEBUT Details
Read more information about the DEBUT Challenge: 
Additional Information: 
For more information and to submit entries, visit the DEBUT page.
For Further Information Contact: info@nibib.nih.gov or (301) 451-4792