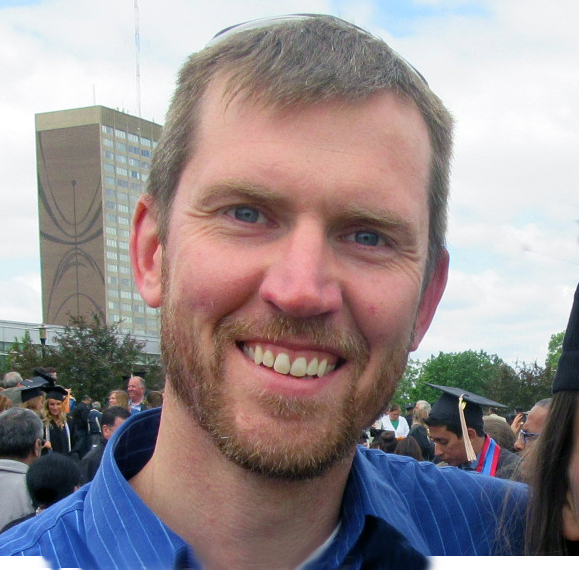 Program Director
2023 Challenge Winners Announced
Overview
The National Institute of Biomedical Imaging and Bioengineering (NIBIB) and VentureWell are challenging undergraduate student teams to develop technology solutions to unmet needs in any area of healthcare. Five NIH partners, NIH Office of AIDS Research, the National Institute on Minority Health and Health Disparities, the National Cancer Institute, the Eunice Kennedy Shriver National Institute of Child Health and Human Development, and the National Institutes of Nursing Research are providing a prize each for: 1) technologies for HIV/AIDS prevention and/or care, 2) technologies for underrepresented populations and/or for low-resource settings, 3) technologies for cancer prevention, diagnosis and treatment prize, 4) rehabilitative and assistive technologies for the functional and healthcare needs of people with physical disabilities and and 5) technologies to empower nurses in community settings.
Click here to read about the 2023 winning projects
Click here to view a gallery of photos from the 2022 awards ceremony
Important Dates
Submission Deadline: December 9, 2022 to May 31, 2023, 11:59 PM EDT
Judging Period: June 7, 2023 to August 18, 2023
Winners Announced:  August 25, 2023 | Press Release
Award Ceremony: October 2023, Biomedical Engineering Society Conference, Seattle, Washington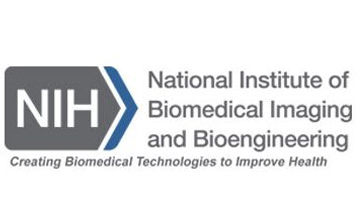 NIBIB-sponsored prizes
The Steven H. Krosnick Prize: $20,000
Second prize: $15,000
Third prize: $10,000
HIV/AIDS Prize: $15,000
(with funds from the NIH Office of AIDS Research)
Healthcare Technologies for Low-Resource Settings: $15,000
(with funds from the National Institute on Minority and Health Disparities)
Technologies for Cancer Prevention, Diagnosis and Treatment Prize: $15,000
(with funds from the National Cancer Institute)
Rehabilitative and Assistive Technologies for the Functional and Healthcare Needs of People with Physical Disabilities: $15,000
(with funds from the National Center for Medical Rehabilitation Research at the Eunice Kennedy Shriver National Institute of Child Health and Human Development)
New! Technologies to Empower Nurses in Community Settings: $15,000 (with funds from the National Institute of Nursing Research
5 Honorable Mentions will receive $1,000 each
In addition to monetary prizes:
All NIH prize winners (including honorable mentions and non-U.S. citizen members of winning teams) will have the chance to partake in a self-paced, online commercialization course with didactic content, including embedded videos, covering the following concepts necessary to commercialize healthcare solutions: unmet need, value proposition, interviewing, proof-of-concept testing, regulatory, reimbursement, and milestone-driven go-to-market strategy.
Of the winning teams that complete the online course, up to 3 teams will be offered, at NIBIB's discretion, the chance to participate in a second phase of commercialization training, e3Ci--Young Innovators. These teams will be selected based on the team's completion of the online course, quality of the completed coursework and exercises, and effective participation in office hours, as evaluated by NIH staff. In e3Ci--Young Innovators, each team will engage in further exercises to commercialize their project, with the assistance of an assigned project manager, leading up to a final presentation to a group of four business advisors that will provide feedback.
In addition, NIBIB will consider offering additional in-kind support to DEBUT prize winners, which may include an invitation to tour the NIH campus. However, such additional in-kind support is not guaranteed and will only be provided at the discretion of NIBIB.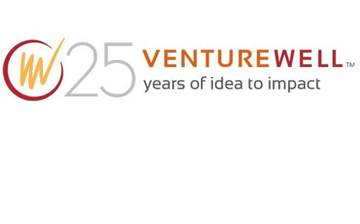 VentureWell-sponsored prizes
Venture prize: $15,000
Design Excellence prize: $5,000
Important Announcements
DEBUT 2023 winners will be announced August 25th
DEBUT is a team challenge. Projects must be submitted by Student Teams of at least three students. Interdisciplinary teams including students from different departments/colleges are welcome and encouraged to enter the challenge. For applications from institutions that have a biomedical engineering or bioengineering department, at least one student on the team must be majoring in biomedical engineering or bioengineering. The requirement of at least one biomedical engineering or bioengineering major is waived for student teams from institutions without a formal biomedical engineering or bioengineering department.
All team members must be undergraduate students enrolled full-time in an undergraduate curriculum during at least one full semester (or quarter if the institution is on a quarter system) of the 2022-2023 academic year.
Each Student Team may submit only one entry into this Challenge through the Team Captain. The Team Captain will register here and follow the links and instructions to certify that the entry meets all the Challenge rules and submit the Student Team's entry on behalf of the Student Team. At this time, teams will have the option to indicate that they wish to have their entries also considered for prizes sponsored by VentureWell. 
See the DEBUT Participation Rules and Guidelines for details. 
DEBUT Details
Read more information about the DEBUT Challenge: 
Additional Information: 
For more information and to submit entries, visit the DEBUT page.