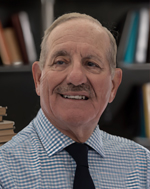 Program Director, Biomedical Engineering Summer Internship Program (BESIP)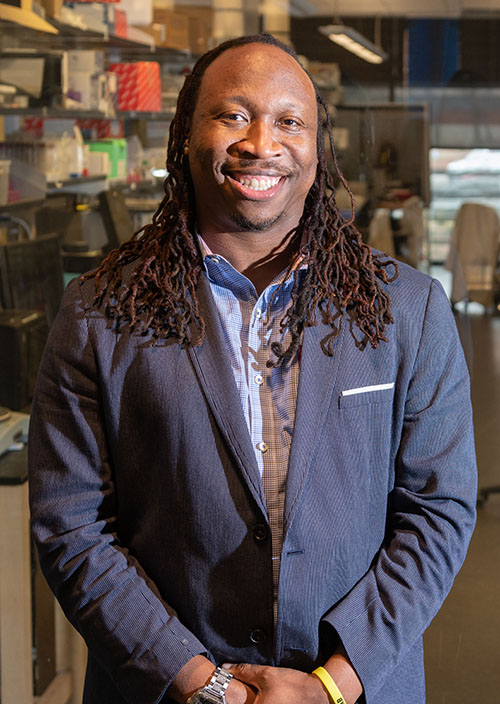 Director, Biomedical Engineering Technology Acceleration (BETA Center)
Associate Director, Scientific Diversity, Equity and Inclusion
BESIP uses the
SIP application system
. Information on how to use this system to apply for BESIP can be found
here
. General information about summer programs at NIH, including BESIP, can be found
here
.
The Biomedical Engineering Summer Internship Program (BESIP) summer program is hosted by the BETA Center. Housed within NIBIB, the BETA Center is an NIH-wide resource that is comprised of researchers with specialized expertise in a broad array of bioengineering research areas. The BETA Center community brings researchers together with engineering and imaging expertise including biomedical imaging, biosensing, biomechanics, engineered/synthetic biology, nano/biomaterials, artificial intelligence, modeling, computation, and informatics. Central to BETA's mission is to expand diversity, equity, and inclusion within NIH's training programs.
Students interested in biomedical engineering research will come to the NIH campus from June 3, 2024 to August 9, 2024 for an intensive in-person research experience. The internship allows students to participate in cutting-edge biomedical research projects under the mentorship of world-class scientists and engineers in NIH laboratories in Bethesda, MD.  BESIP interns can also participate in a variety of professional and career development programs offered by the NIH's Office of Intramural Training and Education (link to OITE).
To meet our goals of providing cutting edge research opportunities to biomedical engineering majors, broadening and diversifying the trainee workforce, and getting more people excited about biomedical imaging and bioengineering, the BESIP program contains two tracks: BESIP-BME and BESIP-STEM.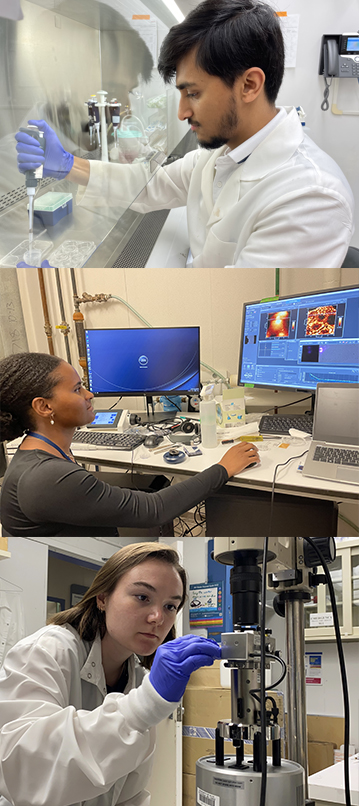 BESIP-BME: Applicants must be working towards a bachelor's degree in engineering, physical science, or computer science.  Applicants should have completed at least three years of undergraduate study by summer 2024 and have prior hands-on experience in biomedical engineering research. If you are ready for a more independent project, this program is for you!
BESIP-STEM: Applicants are NOT majoring in engineering, physical science, or computer science but are interested in pursuing biomedical engineering in graduate school or as a career. This could include applicants from other science majors such as biology, biochemistry, mathematics, chemistry, and other related biomedical disciplines.  Alternatively, BESIP-STEM applicants may be majoring in engineering, physical science, and computer science but have not had a previous in-person biomedical engineering research experience. 
We welcome applicants from diverse backgrounds and strongly encourage applications of individuals: from racial and ethnic groups that have been underrepresented in biomedical research and healthcare fields, with disabilities, who are/were Pell Grant-eligible in college, who are/were enrolled in Tribal Colleges and Universities, community colleges, Hispanic-serving institutions, or Historically Black Colleges and Universities (HBCUs), who identify as LGBTQ+, disadvantaged by life circumstances that have negatively impacted their educational opportunities.
How to Apply:
Follow this link to the Application Information page for information about eligibility, stipends, deadlines, and how to apply for BESIP using the SIP application form.
Deadlines and Important Dates:
Online application must be submitted by February 16, 2024
Reference letters must be submitted by February 23, 2024
 
---
BESIP Projects
A group of mentors/researchers at NIH have submitted biomedical research projects to BESIP that involve areas of engineering or physical science expertise. Participants will have the opportunity to indicate several project preferences of from the available list. We will try to match BESIP interns with their highest possible preference for the summer, but interns may be assigned to any one of these projects. For reference, the project list for summer 2023 can be found here; this will be replaced by the project list for summer 2024 in January.
View past BESIP classes
Past BESIP Classes with Project Titles and Mentors
The BESIP Experience: 2023 Interns
Hear from some of our 2023 interns