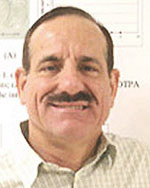 Program Director, Biomedical Engineering Summer Internship Program (BESIP)
The BESIP on-line application site now CLOSED.  BESIP is a subprogram of SIP and uses the 
application platform
.  Applications for the 2024 summer BESIP program should re-open around the middle of November 2023 for the 2024 summer.  Information about the BESIP program is provided below.
NOTE - COVID-19 Update: The NIH has expectations for NIH personnel working onsite. The NIH COVID-19 Safety Plan for on-site workers is described at https://ors.od.nih.gov/sr/dohs/safety/NIH-covid-19-safety-plan/Pages/default.aspx. These policies are based on current guidance from the Centers for Disease Control and Prevention (CDC) and the Safer Federal Workforce Task Force (SFWTF) and may be subject to change.
The NIBIB sponsored Biomedical Engineering Summer Internship (BESIP) is for undergraduate studnets in a biomedical engineering program who have completed their junior year of college. The 10-week program, under the guidance of Dr. Robert Lutz, BESIP Program Director, is scheduled from June 5, 2023 to August 11, 2023. The internship will allow rising senior bioengineering students to participate in cutting-edge biomedical research projects under the mentorship of world-class scientists in NIH laboratories in Bethesda, MD.​​​​ NIBIB is committed to promoting equity, diversity, and inclusion in the training of health-related scientists and engineers. BESIP encourages applications from individuals in underrepresented populations. 
---
How to Apply
See Application Information to find out about eligibility, stipends, and deadlines.
Applications for BESIP can be completed online using the SIP application. (You will need to set up an account.) BESIP is Subprogram of SIP found in Section 9 of the form. 
Please be aware of the different BESIP deadlines compared to SIP deadlines. 
BESIP Projects
A group of mentors/researchers at NIH have submitted biomedical research projects to BESIP that involve areas of engineering or physical science expertise. Participants will have the opportunity to indicate several preferences of possible projects from the available list. Attempts will be made to match BESIP interns with their highest possible preference for the summer. The project list for summer 2023 can be found at: https://www.nibib.nih.gov/training-careers/undergraduate-graduate/besip….
View BESIP Projects and Interns
Past BESIP Classes with Project Titles and Mentors
The BESIP Experience: 2022 Interns