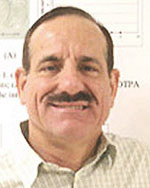 Program Director, Biomedical Engineering Summer Internship Program (BESIP)
The BESIP on-line application site is now closed. It should reopen on or about mid-November. Keep checking this web site. BESIP is a subprogram of SIP and uses the same
application platform
. You must select "BESIP" in Section 9 of the SIP form.
COVID-19 UPDATE: Due to continued uncertainties about travel and operations across the US, final decisions about the 2022 NIH Summer Internship Program may be delayed. While we are currently planning to open the application in mid-November, it is possible that all 2022 internships will be virtual/remote. Our priority is the safety of our staff, trainees, and communities. We will post updates regarding the NIH Summer Internship Program 2022 as soon as we have additional information. We would welcome your application, given this information. In the meantime, questions may be directed to Summer_Postbac_Quest@mail.nih.gov.
The NIBIB sponsored Biomedical Engineering Summer Internship (BESIP) is for undergraduate biomedical engineering students who have completed their junior year of college. The 10-week program, under the guidance of Dr. Robert Lutz, BESIP Program Director, is scheduled from June 6, 2022 to August 12, 2022. The internship will allow rising senior bioengineering students to participate in cutting-edge biomedical research projects under the mentorship of world-class scientists in NIH laboratories in Bethesda, MD.​​​​
---
Announcements
Applications for BESIP are now CLOSED. 
When you apply, BESIP uses the SIP web application site since BESIP is a subprogram of SIP (select BESIP in Section 9 of the SIP application form).  You will need to have or create an account.
---
How to Apply
See Application Information to find out about eligibility, stipends, and deadlines.
Applications for BESIP can be completed online using the SIP application. (You will need to set up an account.) BESIP is Subprogram of SIP found in Section 9 of the form. 
Please be aware of the different BESIP deadlines compared to SIP deadlines. 
BESIP Projects
The 2022 project list will be updated around February 2022 for the 2022 summer session. Most of the 2021 projects will remain for 2022, so the 2021 list is a good representation of the types of projects that would be available for 2022 BESIP interns to choose from.
View BESIP Projects and Interns
BESIP Projects List: Current and Past
Past BESIP Classes with Project Titles and Mentors
The BESIP Experience: 202One Interns