Photo Galleries
Photo Galleries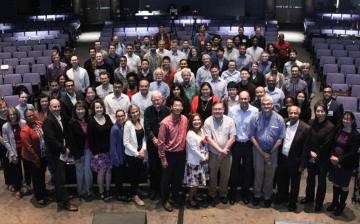 IMAG celebrated its 20th year during the two-day annual IMAG MSM Consortium meeting from June 29-29, 2023, at the Natcher Conference Center and via virtual attendance. The theme of the meeting was "Lessons from the past to guide the future."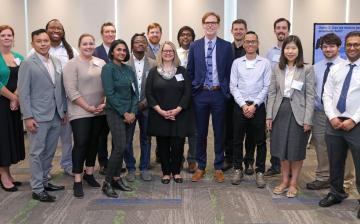 Congressional staff visited NIH on June 27, 2023, to see technology demonstrations presented by NIBIB grantees. The demonstrations showcased the breadth of research supported by the institute. Demonstrations were given by Johns Hopkins University, Georgia Institute of Technology/Emory University, North Carolina State University/University of North Carolina at Chapel Hill, the U.S. Food and Drug Administration (FDA), and NIBIB's Intramural Research Program MATRICES lab and BETA Center. The congressional staff visited at the invitation of the American Institute for Medical and Biological Engineering (AIMBE). Photographs by Chia-Chi (Charlie) Chang.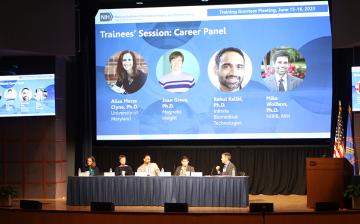 NIBIB invited its T32 training program grantees to NIH's Bethesda campus for a two-day meeting that included the opportunity to present their research, attend an array of sessions and tour NIBIB labs.
The 2022 DEBUT Challenge awards were presented to the winning teams at the Biomedical Engineering Society annual conference.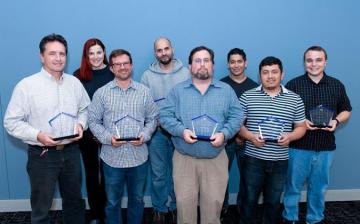 Group photos of IDEAS (formerly SPIS) Trainees over the years.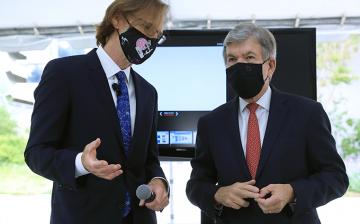 Senator Roy Blunt led a Congressional delegation on May 17, 2021, visiting NIH's Bethesda, Maryland, campus for updates on medical research efforts in response to the COVID-19 pandemic.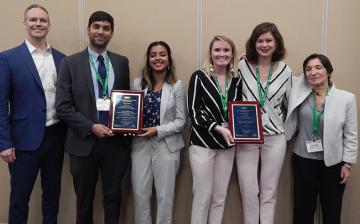 2019 DEBUT Challenge award winners were presented $80,000 in prizes at a ceremony in Philadelphia, PA.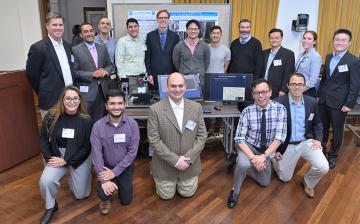 Forty congressional staff visited NIBIB to see technology demonstrations given by NIBIB grantees. The demonstrations showcased research supported by NIBIB.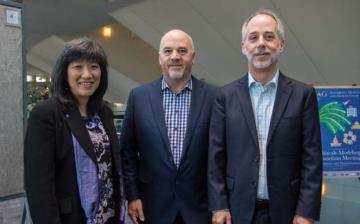 The IMAG MSM Consortium met at NIH on March 6-7, 2019, for its annual workshop. The theme of the workshop was Translation and Dissemination. This gallery is a representative selection of photos from the workshop.