NIBIB is celebrating the exceptional work of women grantees. The global science community has recognized that a gender gap in science, technology, engineering, and mathematics (STEM) has existed for many years. In the past fifteen years, there has been an ongoing effort to promote and inspire women and girls to participate in STEM fields. Research has indicated that gender inequality is partially due to unsupportive cultures that negatively impact the advancement of a woman's career.  As a result, women are underrepresented across the United States at the tenure-track faculty, tenured faculty, and leadership levels. The NIH Director, Dr. Francis Collins, is committed to creating a supportive environment for all genders in the biomedical workforce. In 2016, Dr. Collins formed a Gender Inequality Action Task Force (TF) to develop recommendations for NIH to address these concerns. NIBIB is committed to supporting women grantees and recognizes the impact their research contributions have made on the NIBIB community. Learn about the career journeys and research endeavors of a selection of these outstanding women researchers below.
---
Nimmi Ramanujam, Ph.D.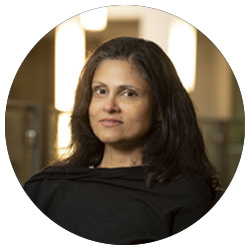 Distinguished Professor of Biomedical Engineering at Duke University and Director of the Center for Global Women's Health Technologies, where she develops imaging and therapeutic tools for cancer, with a focus on women's cancers.
Read Nimmi's biography; learn more about how she is pushing the boundaries of biomedical engineering; and watch a video of her lecture on how immigration helps shape American scientific leadership as well as TEDxDuke talk about sustainable women's health solutions.
"It's not just music for the sake of music…it's not engineering for the sake of engineering; it's far more than that."
Maryam Elizondo, B.S.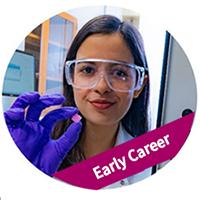 B.S. in Bioengineering from Rice University in 2019 where she worked in the laboratory of Dr. Antonios Mikos on 3D-printed implantable scaffolds for bone regeneration. She enters the Medical Scientist Training Program (MSTP) at McGovern Medical School in Houston, Texas in June 2020.
Read Maryam's biography, learn more about her 3D-printed tissue-engineering scaffolds and watch the video about the Rice Emerging Scholars Program (RESP), in which she was a participant and a RESP Fellow student mentor.
"Be resilient. Really, difficulties are a blessing in disguise because when the next one comes up you can remind yourself 'I can succeed in difficult situations."
Kaitlyn Sadtler, Ph.D.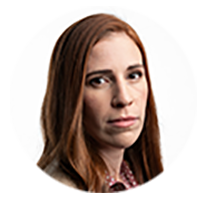 Earl Stadtman Tenure-Track Investigator and Chief of NIBIB's Section for Immunoengineering develops new biomaterials for regenerative medicine and uses her experience to study the immunology of wound healing and tissue growth. She has been named a TED Fellow and to Forbes' 30 Under 30 list in Science.
Read Kaitlyn Sadtler's biography, learn more about her research, and watch her Ted talk.
"You may experience bias, but don't let those moments define you. Build your support networks inside and outside of the lab to get through the tough times."
Nancy Allbritton, M.D., Ph.D.
Dean of the College of Engineering at the University of Washington develops platforms for the study and analysis of single cells aimed at improved disease treatments. She has co-founded four startup companies and holds 43 pending patents and patents that have led to 15 commercial products.
Read Dr. Allbritton's biography, and learn about her vision for engineering education and research as the new Dean of the College of Engineering at the University of Washington.
"We need more women leaders. When you can see someone that looks like you succeed, barriers disappear. We're in a global competition. We can't leave out half the brain power!"
Ranu Jung, Ph.D.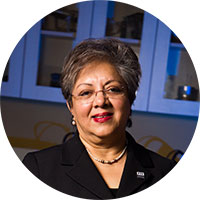 Professor of Biomedical Engineering at Florida International University develops technologies to repair the loss of neurological function. She has founded one company and currently holds 10 U.S. patents.
Read Dr. Ranu Jung's biography, learn more about her prosthetic hand technology and watch her demonstration of the system.
"Make sure you recognize the opportunity inside of your challenges. Learn to be resilient and persistent and feel comfortable in uncertainty."
---
Gordana Vunjak-Novakovic, Ph.D.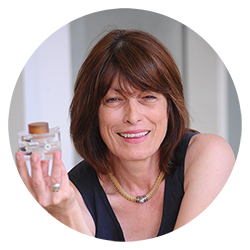 Professor of biomedical engineering at Columbia University engineers and builds tissues to improve health and cure disease. She is one of the most-cited scientists of all time.
Read Dr. Gordana Vunjak-Novakovic's biography, learn more about how she builds a heart and watch her video on tissue engineering.
"My advice for women is to be persistent and stubborn when necessary. Never think small, always think big – it's transformative."
Quyen Nguyen, M.D., Ph.D.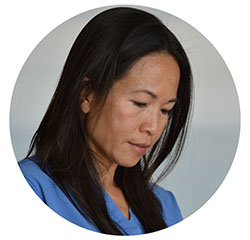 Quyen Nguyen, M.D., Ph.D., is professor in the Department of Surgery at the University of California at San Diego, where she creates molecules that make nerves or tumors glow during surgery.
Read Dr. Nguyen's biography, listen to her T.E.D. talk with over one million views, and watch her research on the video about color-coded surgery on NIBIB's Surgery of the Future app.
"As the mother of three girls, I see how important it is to support interest in science for young girls. Don't think others are better at something you want to pursue - remember why it matters to you."
Charlotte Gaydos, Dr. P.H., M.P.H.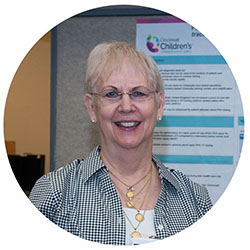 Professor in the Department of Medicine at Johns Hopkins University, Dr. Gaydos develops technologies that bring care to the patient rather than take care to the patient. She has been a part of 42 FDA clinical trials.
Read Dr. Gaydos' biography and learn how she is bringing care to her patients faster.
"We've proven we are equal to men. Many universities are progressive and providing equal opportunities to women and men. The future for women in science is bright."
Carla Pugh, M.D., Ph.D.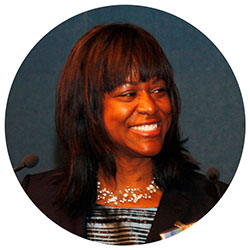 Dr. Carla Pugh is a professor of surgery at Stanford University and an expert on the use of sensors and motion trackers for measuring medical training performance. She received the prestigious Presidential Early Career Award for Scientists and Engineers.
Read Dr. Pugh's biography, learn about her sensors, and watch her T.E.D. talk.
"Try not to focus on the negative too much. Do not ever give up. Apply for that grant you did not get the first round. Always keep making progress and moving forward."