Mentoring
IDEAS is committed to strongly supporting NIH mentoring initiatives by hosting summer and year-round interns (e.g., eleven in 2016) via many hiring mechanisms. Interns assist in the design and development of advanced biomedical instrumentation used in research projects within the NIH Intramural Research Program. Interns work 'hands-on' in a laboratory involved in a wide range of technologies such as: digital signal and video processing; digital and analog circuit design; opto-electronics; programmable logic devices; application specific software development; smartphone application development, and rapid 3D prototyping. Interns immediately apply knowledge gained in the classroom towards important projects in biomedical research.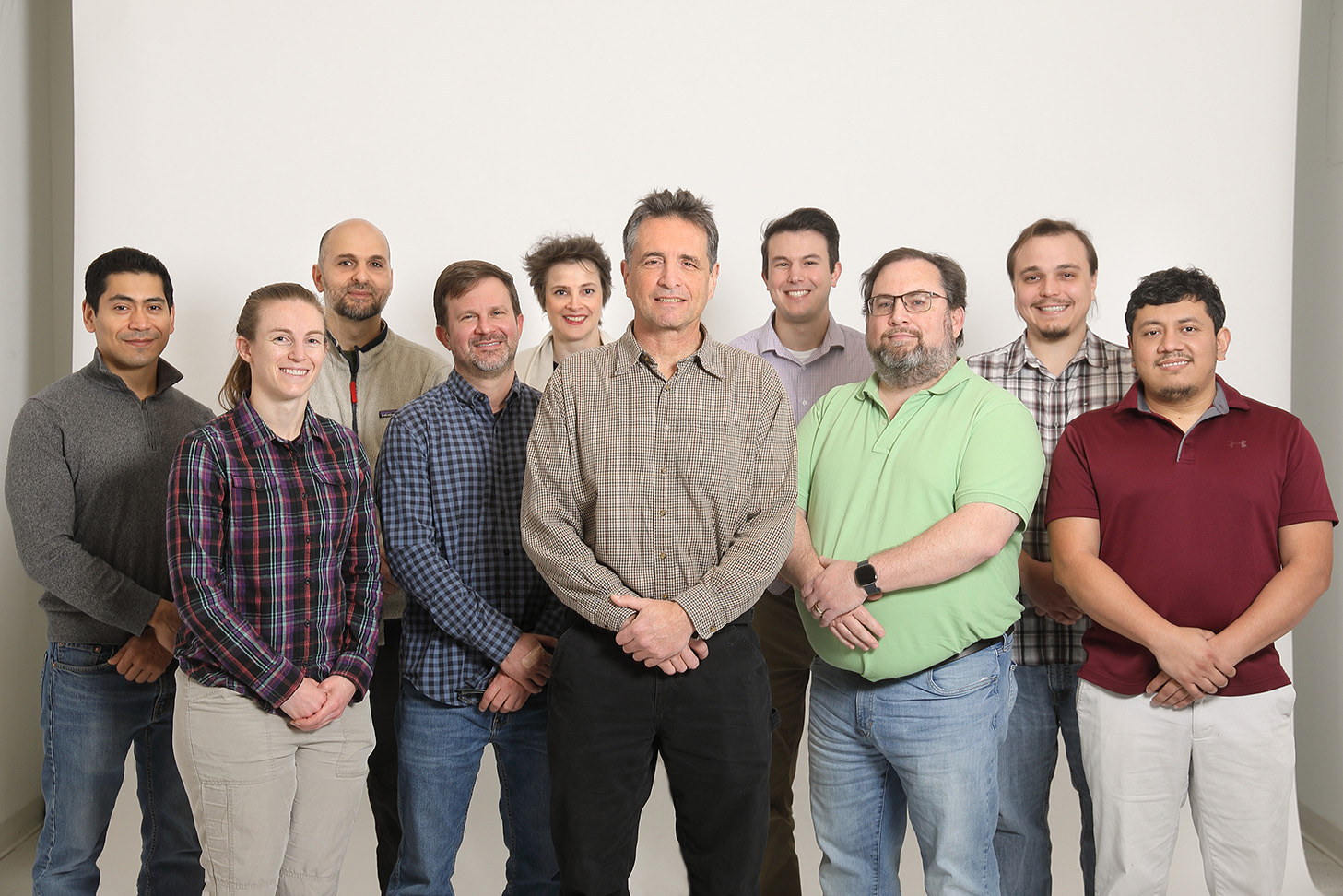 Hiring Mechanisms
Undergraduate and Graduate level applicants are accepted. Applicants typically major in electrical engineering, computer engineering, computer science, mechanical engineering, and biomedical engineering.
Pathways for Students and Recent Graduates
Pathways interns work full-time during the summer and winter breaks, and a minimum of 16 hours/week during school semesters. Applicants are expected to work for a minimum of one year, and must be enrolled full-time in an accredited university. Pathways interns typically work on numerous projects requiring long-term efforts.
NIH Summer Internship Program (SIP)
Summer interns work full-time during the summer months. Applicants must be enrolled full-time in an accredited university. Typically, SIP interns are focused on a single short-term project, but may have an opportunity to work on multiple projects.
Biomedical Engineering Summer Intern Program (BESIP)
The NIBIB sponsored BESIP is for undergraduate biomedical engineering students who have completed their junior year. BESIP interns are focused on a single research project during the 10-week program. At the conclusion of the program, a BESIP intern must present their work with a poster and presentation.
The Department of Health and Human Services and NIH are Equal Opportunity Employers. Interested candidates must meet the eligibility requirements of the respective programs (e.g. Pathways, Summer Internship Program) to which they are applying. US citizenship may be required.
Thomas Jefferson High School for Science and Technology Mentorship Program
Applicants must attend Thomas Jefferson High School (TJHS) and apply through the school. TJHS interns work in IDEAS laboratories under the supervision of full-time staff on numerous projects. Previous TJHS interns have chosen to work for two full semesters and summer months.
NIH Postbac Intramural Research Training Award (IRTA) Program
he NIH Postbac IRTA program provides recent college graduates who are planning to apply to graduate or professional (e.g., medical, dental, pharmacy, nursing, veterinary) school an opportunity to spend one or two years performing full-time research at the NIH. Postbac IRTA interns are typically focused on a single research project.
High School Scientific Training and Enrichment Program
The National Institutes of Health (NIH) Office of Intramural Training & Education and Office of Scientific Workforce Diversity are proud to host the High School Scientific Training and Enrichment Program (HiSTEP). The goal of HiSTEP is to expand the pipeline of students interested in biomedical and healthcare careers by providing opportunities for high school students from schools with a large population of financially-disadvantaged students. We encourage current high school juniors interested in STEM-M (science, technology, engineering, mathematics, and medically-related) fields to apply. 
Other
Interns may be volunteers or hired by another Institute or Agency. These are not typical IDEAS hiring mechanisms, but are considered for special circumstances and project needs.
Please send a resume to ideas@mail.nih.gov.
Please feel free to distribute our flyer to prospective students.