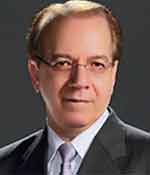 Director - National Technology Centers Program
Acting Director - Division of Health Informatics Technologies
The National Institute of Biomedical Imaging and Bioengineering (NIBIB) supports a large network of National Centers for Biomedical Imaging and Bioengineering (NCBIB) through the P41 grant mechanism. These Centers create critical and unique technology and methods at the forefront of their respective fields and apply them to a broad range of basic, translational and clinical research. This occurs through a synergistic interaction of technical and biomedical expertise, both within the Centers and in intensive collaborations with other leading laboratories. Scientists at these Centers ensure that NIH-funded biomedical research projects may gain access to the newest and most advanced technologies, techniques, and methodologies. The National Institute of General Medical Sciences (NIGMS) has a similar program. Details about that program can be found at Biomedical Technology Development and Dissemination Research Centers (BTDD). Applicants who are interested in submitting an application to the NIGMS program need to use NIGMS application procedures rather than those in this announcement.
Upcoming Webinar
NIBIB National Technology Centers Webinar Series: Optical Imaging and Spectroscopy
Monday, August 14, 2023
The third installment of the NIBIB National Technology Centers (NCBIB) Webinar Series showcases four centers specializing in optical imaging and spectroscopy methods for biomedical research and clinical translation. Gain insights into the latest advancements in tools and technologies developed by NIBIB-funded P41 Centers, which are dedicated to diagnostics, monitoring, and intervention, and which provide collaborative, service, and training opportunities to enhance your research and projects. The following four centers will be presenting their work:
Center for Biomedical OCT Research and Translation (CBORT), led by Dr. Bouma, MGH
Center for Label-free Imaging and Multiscale Biophotonics (CLIMB), led by Dr. Boppart, UIUC
The National Center for Interventional Biophotonic Technologies (NCIBT), led by Dr. Marcu and Dr. Harsh, UC Davis
MIT Laser Biomedical Research Center, led by Dr. So, MIT
The webinar will start at 2PM. You can register for this event here.
NIBIB Supported Centers
View NIBIB-supported National Centers for Biomedical Imaging and Bioengineering
Application Information
NCBIB Progress Report Information
Past Webinars
NIBIB National Technology Centers Webinar Series: from Data Science to Intervention
Monday, April 3, 2023
The second installment of the NIBIB National Technology Centers (NCBIB) Webinar Series featured four centers with strong data science components. The four centers that presented were as follows:
Laboratory of Neuro Imaging Resource (LONIR), USC, led by Dr. Toga and Dr. Thompson
ReproNim: A Center for Reproducible Neuroimaging Computation, UMass, led by Dr. Kennedy
Neuroimaging Analysis Center (NAC), BWH/Harvard, led by Dr. Westin and Dr. Kikinis
Advanced Technologies - National Center for Image Guided Therapy (AT-NCIGT), BWH/Harvard, led by Dr. Tempany
Molecular Imaging Technology Centers
December 12, 2022
This webinar focused on the cutting-edge technologies being developed by NIBIB-funded P41 Centers in the Molecular Imaging area. The three centers that presented were as follows: 
Center for Molecular Imaging Technology & Translation (CMITT), MGH, led by Dr. El Fakhri
Resource for Molecular Imaging Agents in Precision Medicine, Johns Hopkins, led by Dr. Pomper
The PET Radiotracer Translation and Resource Center (PET-RTRC), Wash U, led by Dr. Gropler