Optical Imaging and Spectroscopy
Optical Imaging and Spectroscopy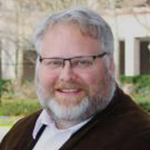 Program Director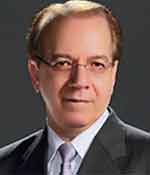 Program Director
This program supports the development and application of optical imaging, microscopy, and spectroscopy techniques for improving disease prevention, diagnosis, and treatment in the medical office, at the bedside, or in the operating room.
Emphasis
The emphasis is on development of cost effective, portable, safe, and non-invasive or minimally invasive devices, systems, and technologies for early detection, diagnosis, and treatment for a range of diseases and health conditions.
Program priorities and areas of interest
The supported research and development areas include:
fluorescence imaging
bioluminescence imaging
optical coherence tomography (OCT)
second harmonic generation (SHG)
infrared (IR) imaging
diffuse optical tomography
optical microscopy and spectroscopy
confocal microscopy
multiphoton microscopy
Additional support
This program also supports:
early-stage validation of tools and devices
development of innovative light sources and fiber optic imaging devices
multimodal imaging
Using a new type of microscopy developed in the High Resolution Optical Imaging lab at the National Institute of Biomedical Imaging and Bioengineering, researcher Hari Shroff is able to view individual blood cells moving through a live zebra fish embryo.
Here, C. elegans neurons grow throughout the worm as it develops. The striking difference can clearly be seen between the traditional, single-view iSPIM and the new dual-view iSPIM, recently developed by NIBIB researcher Dr. Hari Shroff.
Instant SIM imaging of the endoplasmic reticulum at 100 Hz over 200 time points. The instant SIM is able to take images at 100 frames per second. While there are conventional microscopes that are able to take images at this rate, they lack the resolution to show the fine features of the cell organelles.
A view through Dr. Hari Shroff's diSPIM microscope as it looks at a cell on a coverslip.