Technologies for Tissue Chips
Technologies for Tissue Chips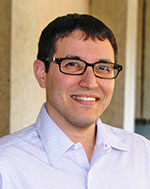 Director – Division of Discovery Science and Technology
This program supports the development of technologies to enable the engineering of tissue chips/microphysiological systems for biomedical applications.
Emphasis
Emphasis is on the design and construction of in vitro tools for analyzing and controlling the function of engineered human tissues. Examples include but are not limited to:
microfluidics to control spatiotemporal tissue growth
3D bioprinting systems for tissue assembly
high-throughput assays and instruments to reduce the cost, time, and complexity of tissue engineering
bioreactors to produce tissues at scale
Further emphasis is on the development of tissue chips through the incorporation of technologies that are related to NIBIB-supported program areas, such as Bioanalytical Sensors and Biomaterials and Biomolecular Constructs.
Notes
The development of engineered tissue for regenerative medicine applications is supported by the NIBIB Engineered Tissues program.